CERTIFIED 3RD-PARTY LAB TESTING
Safety and Quality are of utmost important for us here at VQ CBD.
With our portfolio of products, you can rest assured that we use unaffiliated, independent testing laboratories and their "Certificates of Analysis" (COA's) to verify potency and purity at every stage of the process.
From the Seed to the Sale.
We do this for your protection, and ours! This is how:
1. We test our Hemp Biomass, to ensure the product is free of pesticides and to verify its CBD potency.
2. We test the extracted distillates for an initial potency and purity test. This test includes verification of no pesticides, no residual solvents, and no heavy metals.
3. We then re-test the distillate as it arrives to our off-site but in-house formulation and packaging facility, to verify the base product from which we make your favorite products.
4. Lastly, and most importantly, we test each and every batch of final product to verify it is what we say it is. Have you seen the QR-Code's on the box? It links to the Certificate of Analysis from the independent lab so you can see for yourself. Give it a Try or click on the images below to view our latest COA's in detail.
As always, our focus is on you, our customer.
Please reach out to us if you have any questions.
We look forward to serving you.
VQ CBD VAPE PRODUCT COA'S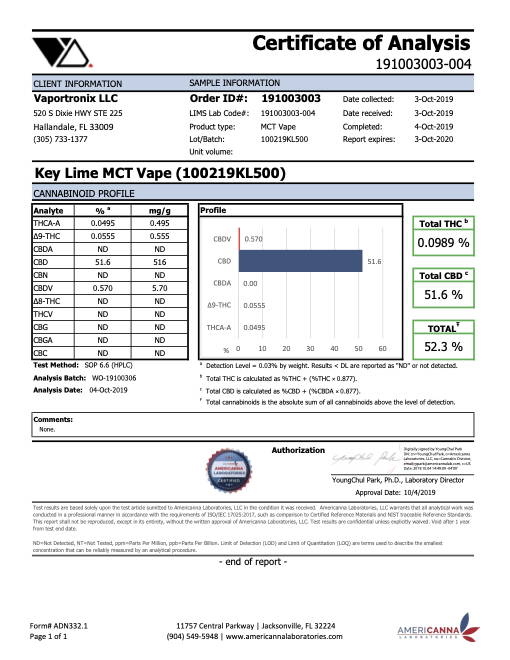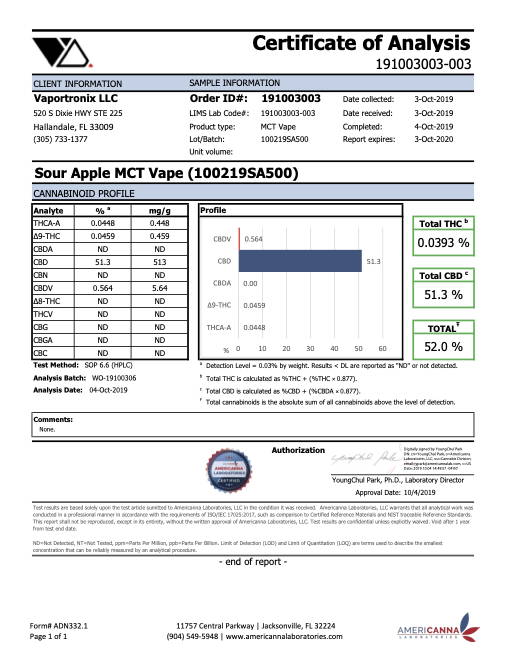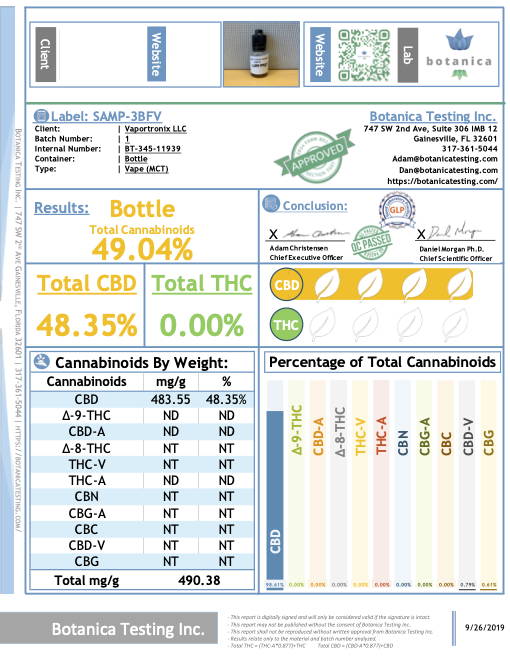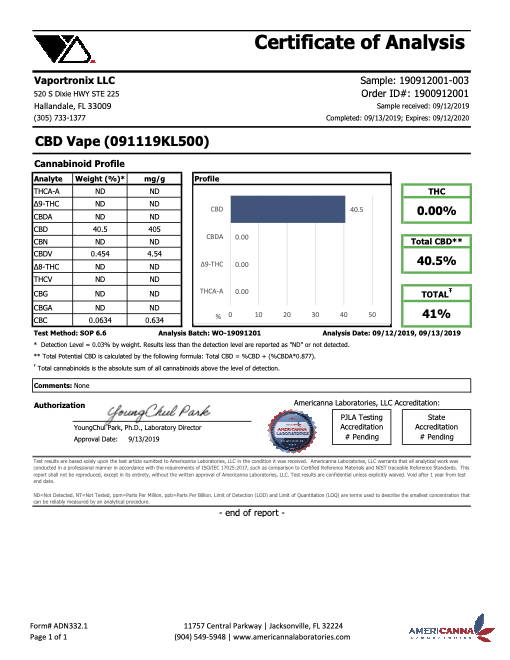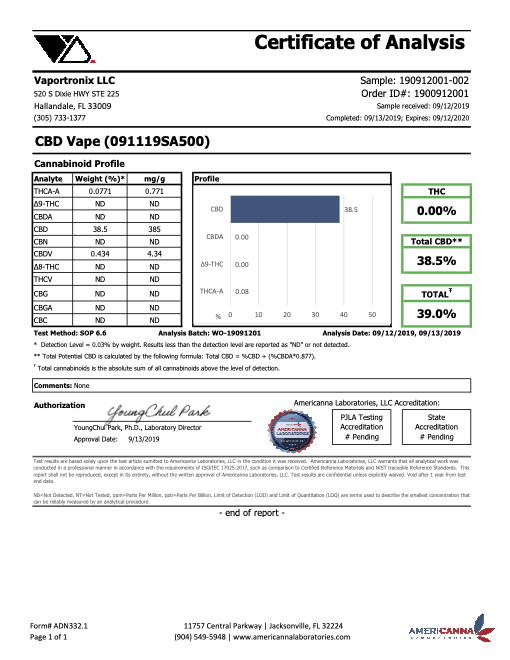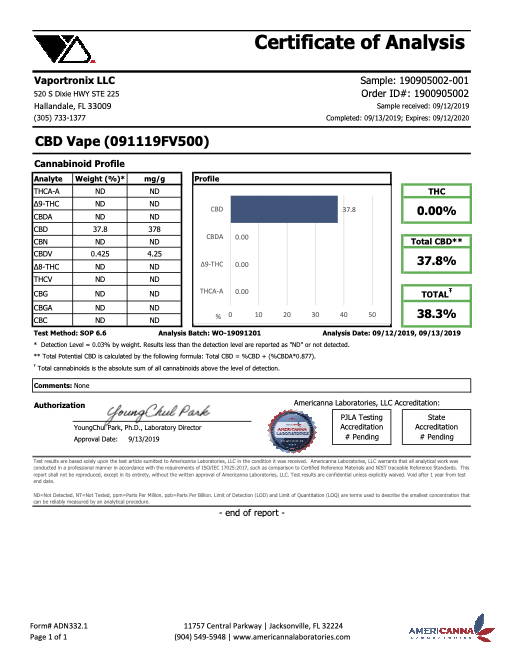 Original CBD Distillate Used